Bangalore Tract And Book Society Building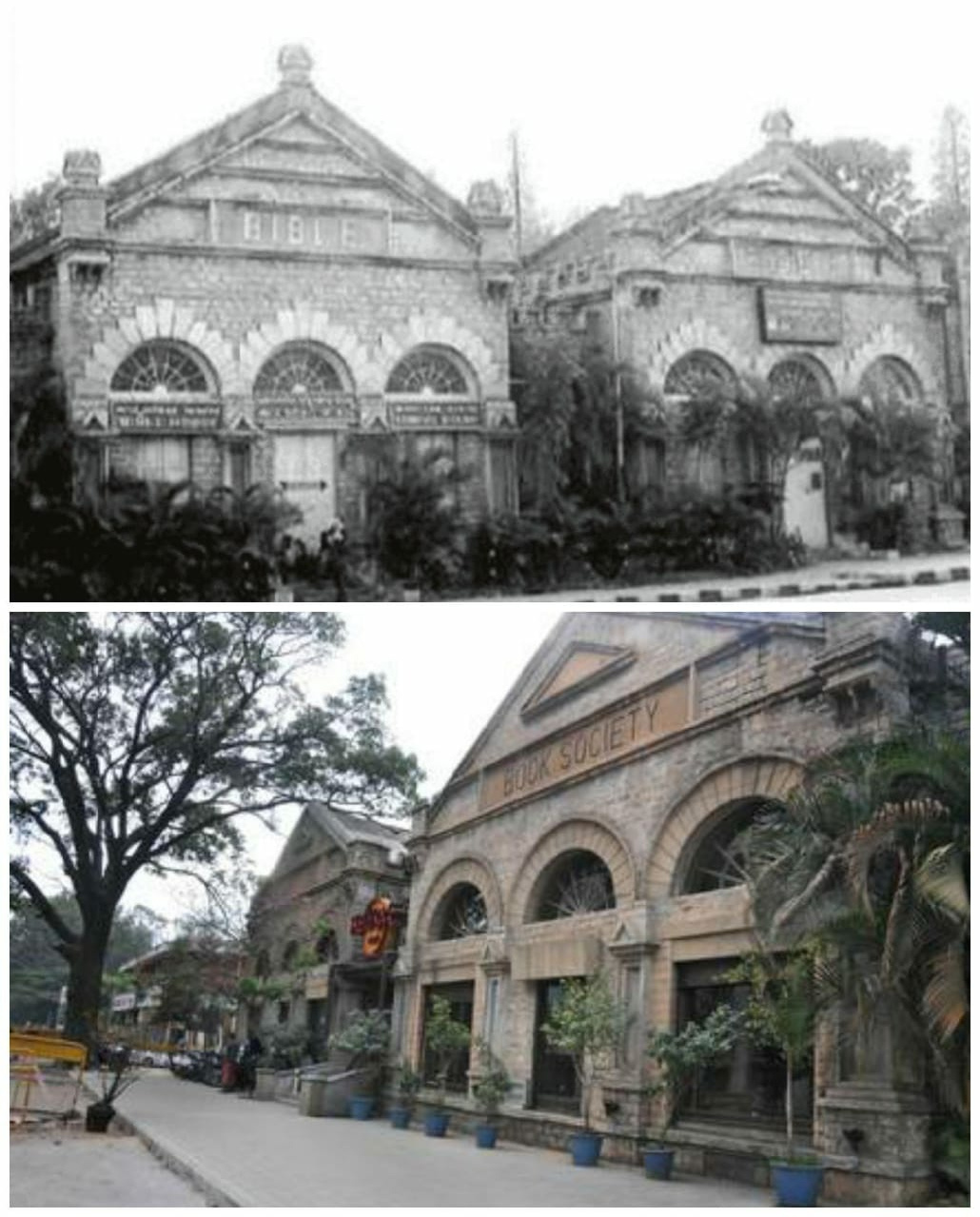 The Bangalore Tract and Book Society building of the Bible Society, which is now the Hard Rock Cafe, has stood the test of time despite, the extensive transformation around it.
The building is located on the Mahatma Gandhi road is a Landmark, impossible to be missed with its vintage stone colonial structure amid the concrete jungle that surrounds the area at the heart of the city. It is a perfect example of stone structure with exposed lintels giving it a bold look.
The Hard rock cafe which took this building has retained the structure without changing or remodelling the classic old look of the building, the Cafe has put up a range of music memorabilia from their collection to adorn the walls that once had shelves decked with books.